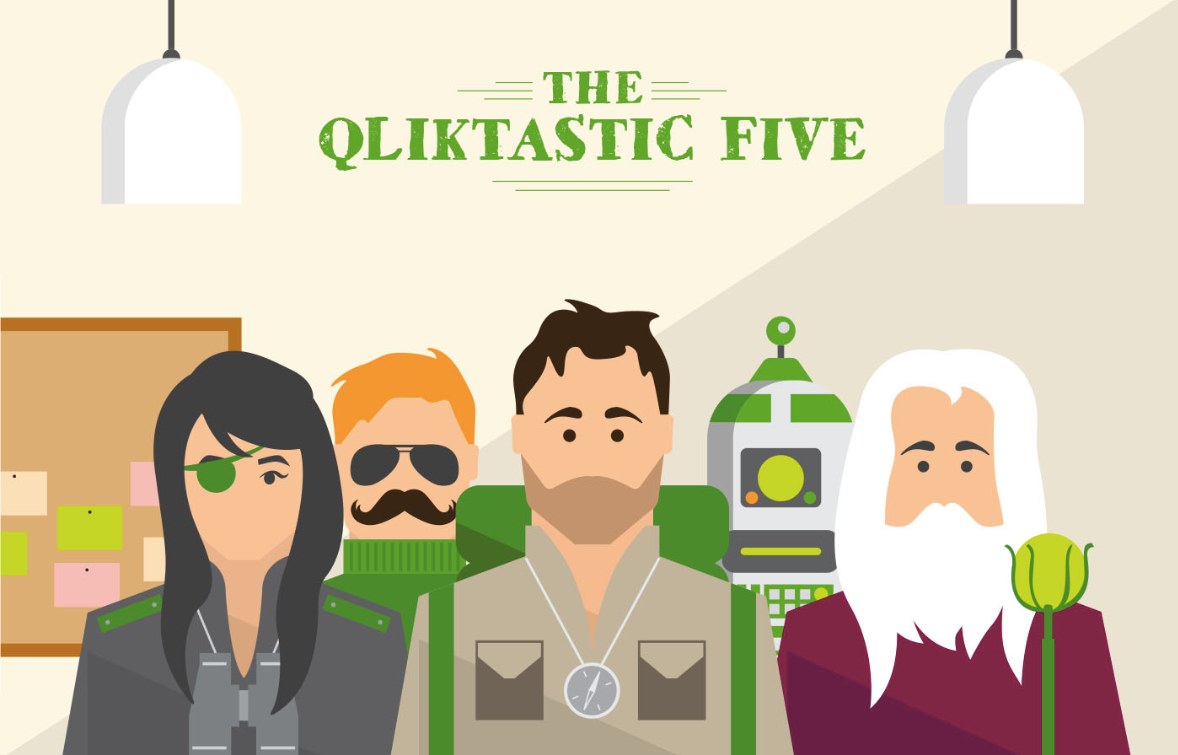 Each character was selected to personify a particular type of analytics – e.g., the Explorer represents self-guided analytics, and the ability to track down findings on your own.
The reader was positioned as the mastermind of this data-driven superhero team.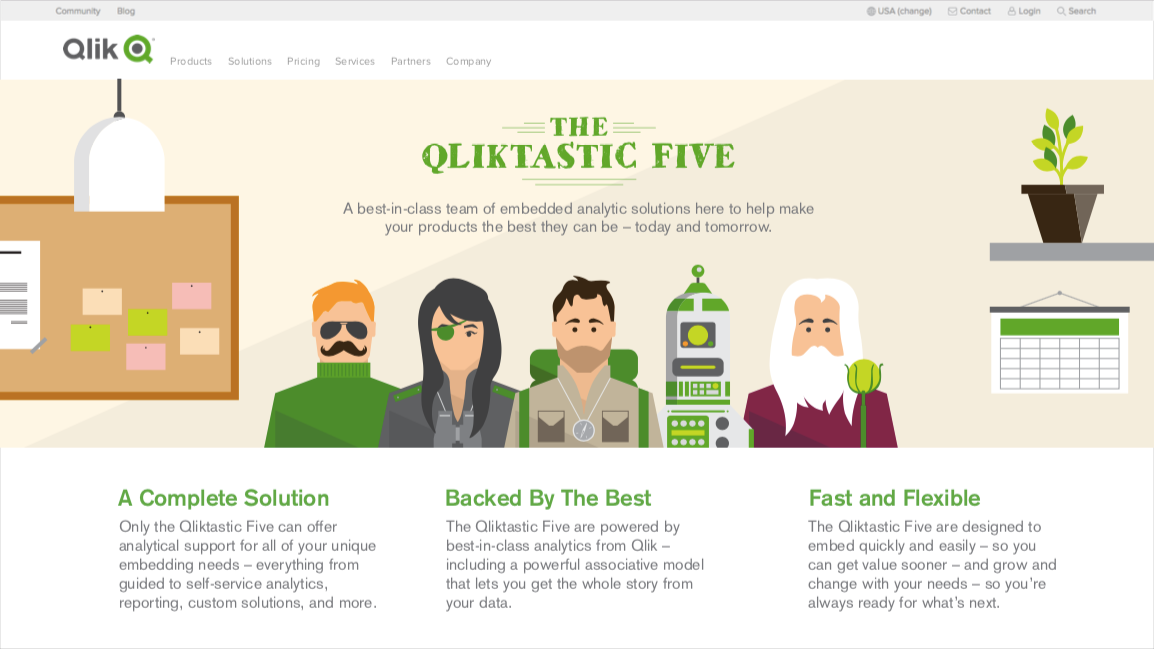 The campaign was extended across print, web, email, and social.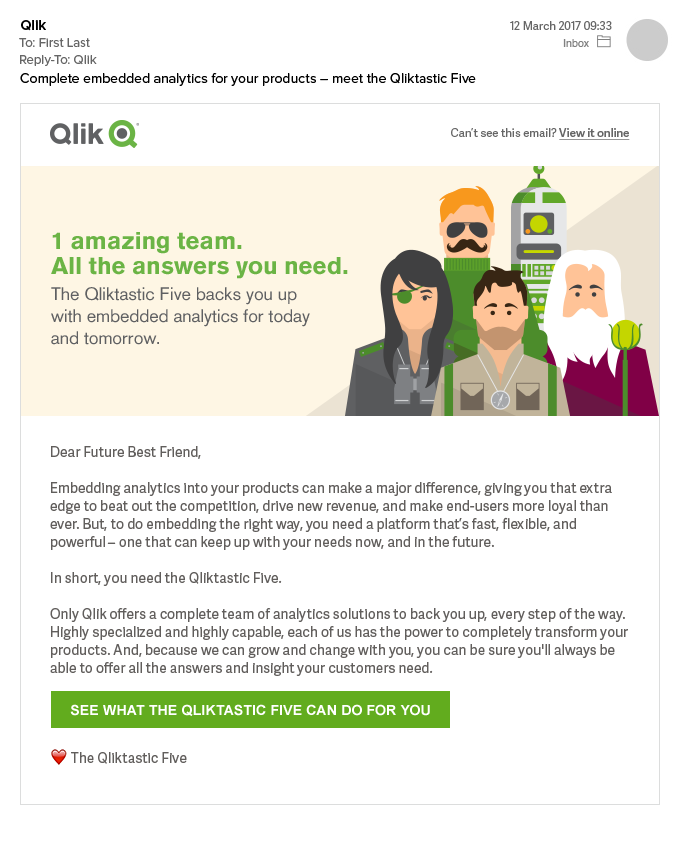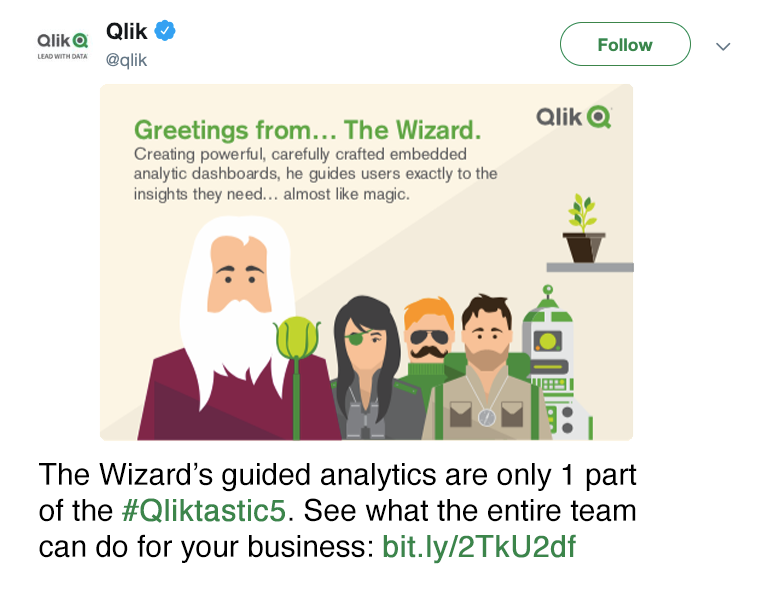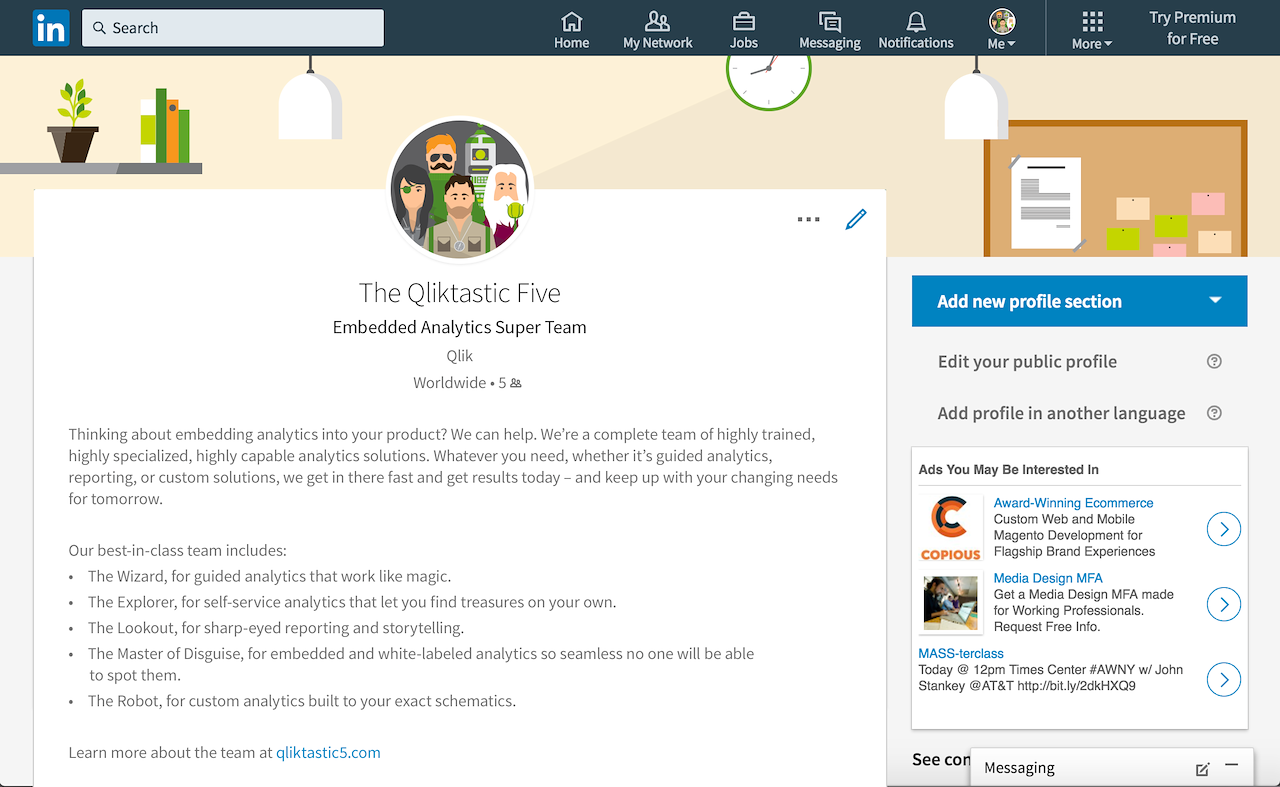 The Qliktastic 5 even had their own LinkedIn page, where we would reach out to customers offering our assistance.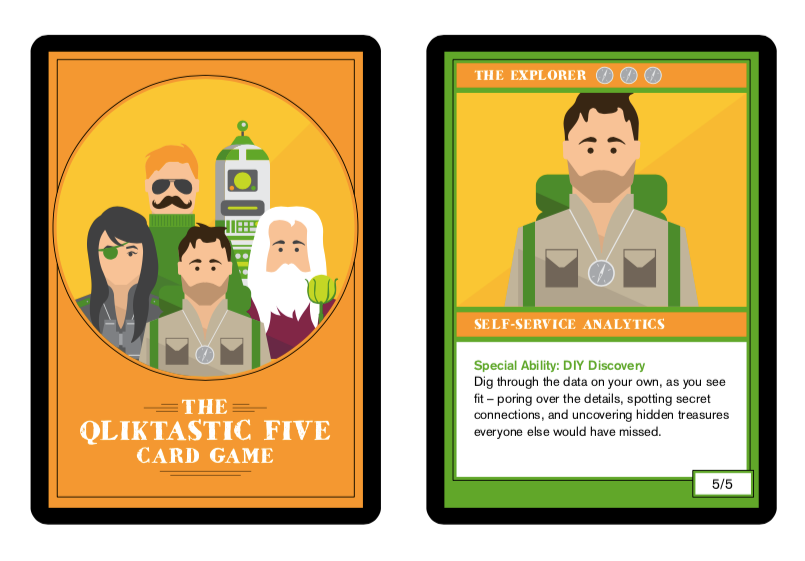 Unfortunately, the client did NOT sign off on the Magic: The Gathering game I wanted to do, but I can still dream.