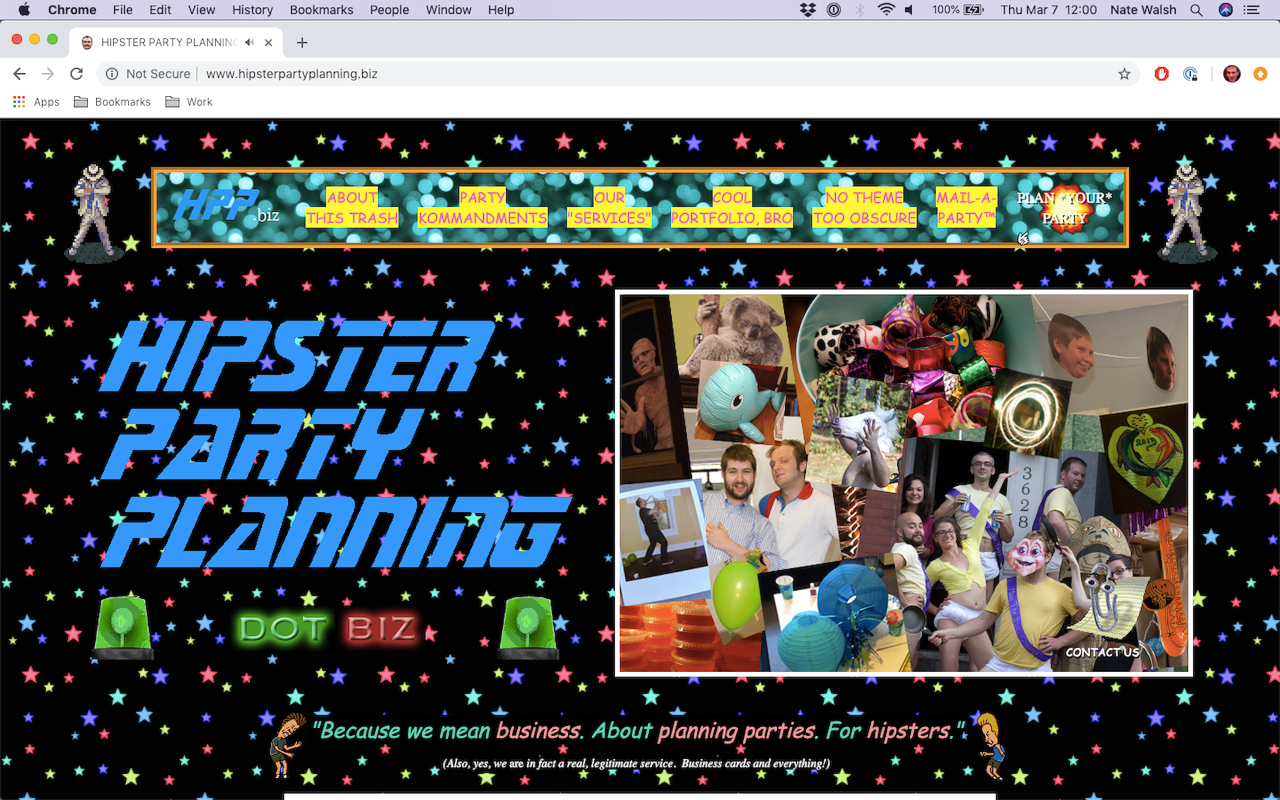 I had to rewrite the < BLINK > tag from scratch, as newer versions of HTML had eliminated it for some reason.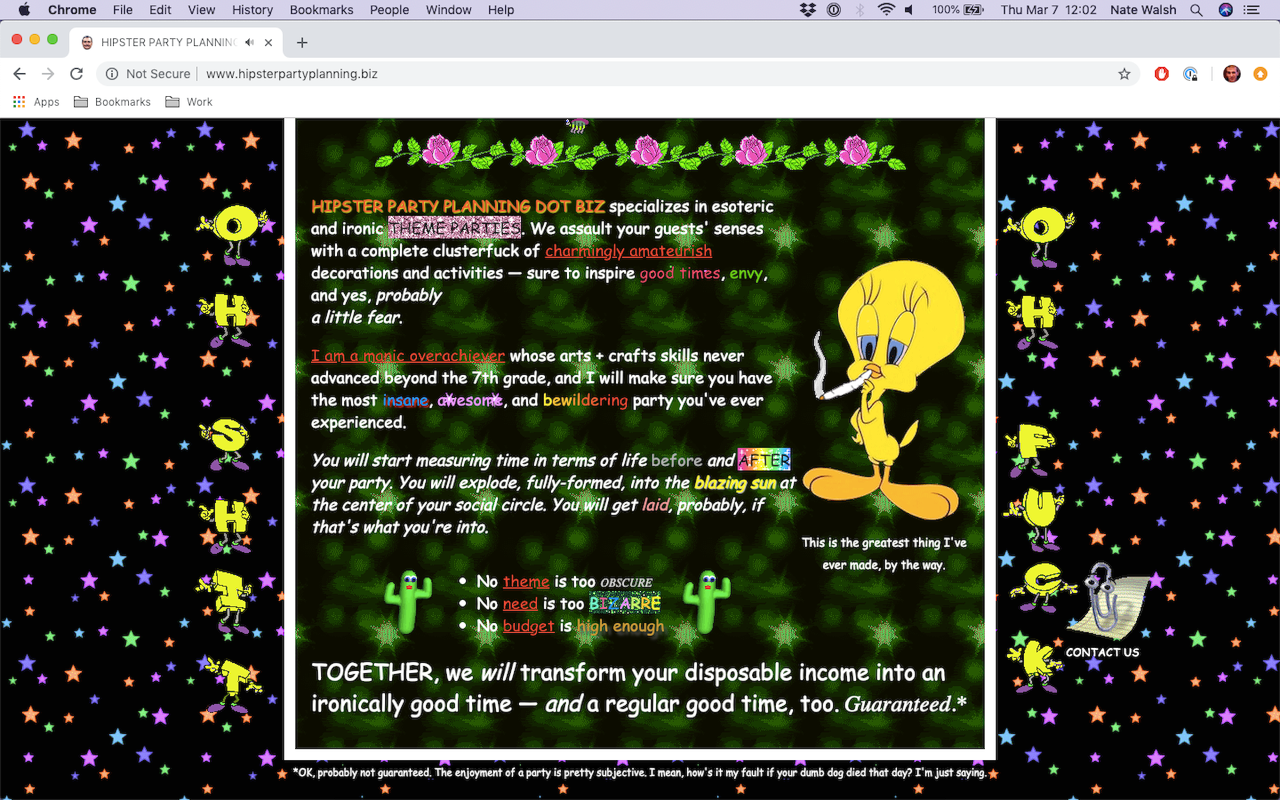 Somehow there wasn't already a gif of Tweety Bird smoking a jay, so I had to make my own.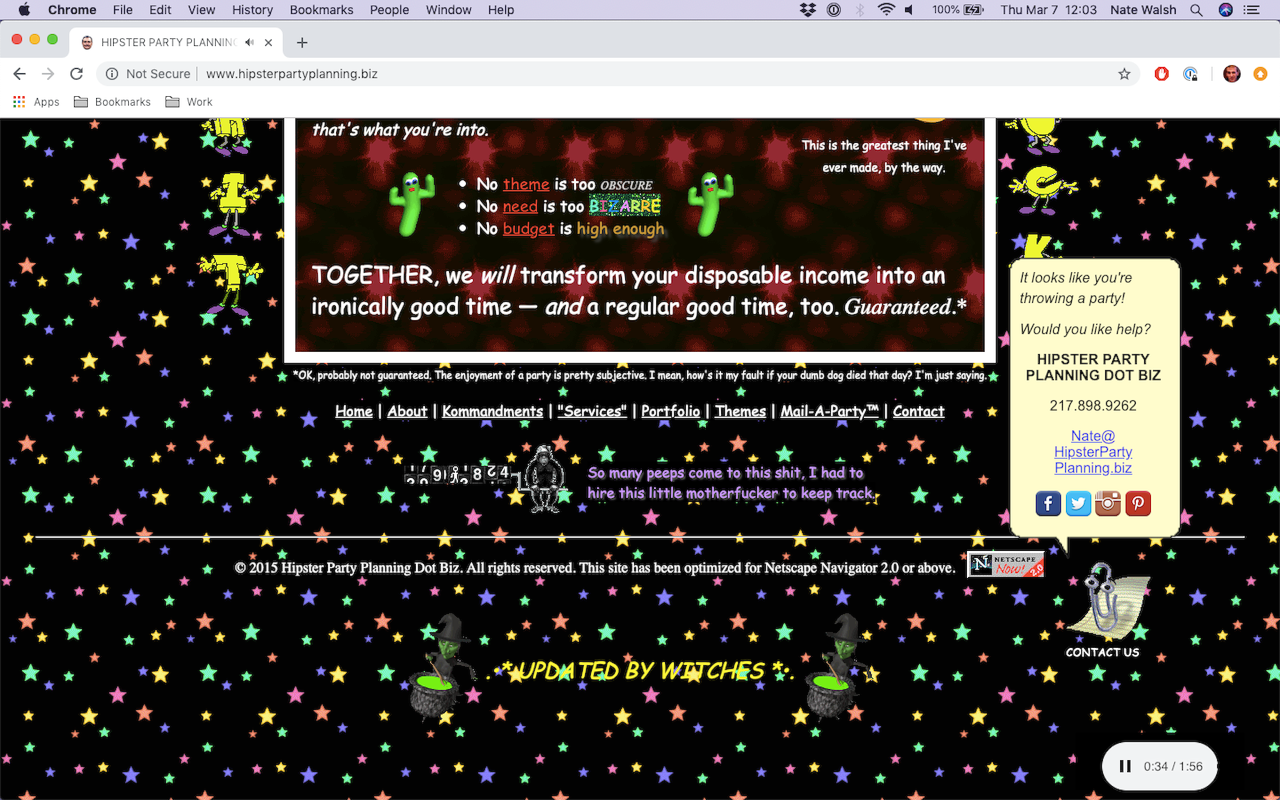 Did I recreate Microsoft Word's Clippy for the site? Absolutely I did.
Finally, a definitive definition of the word "hipster."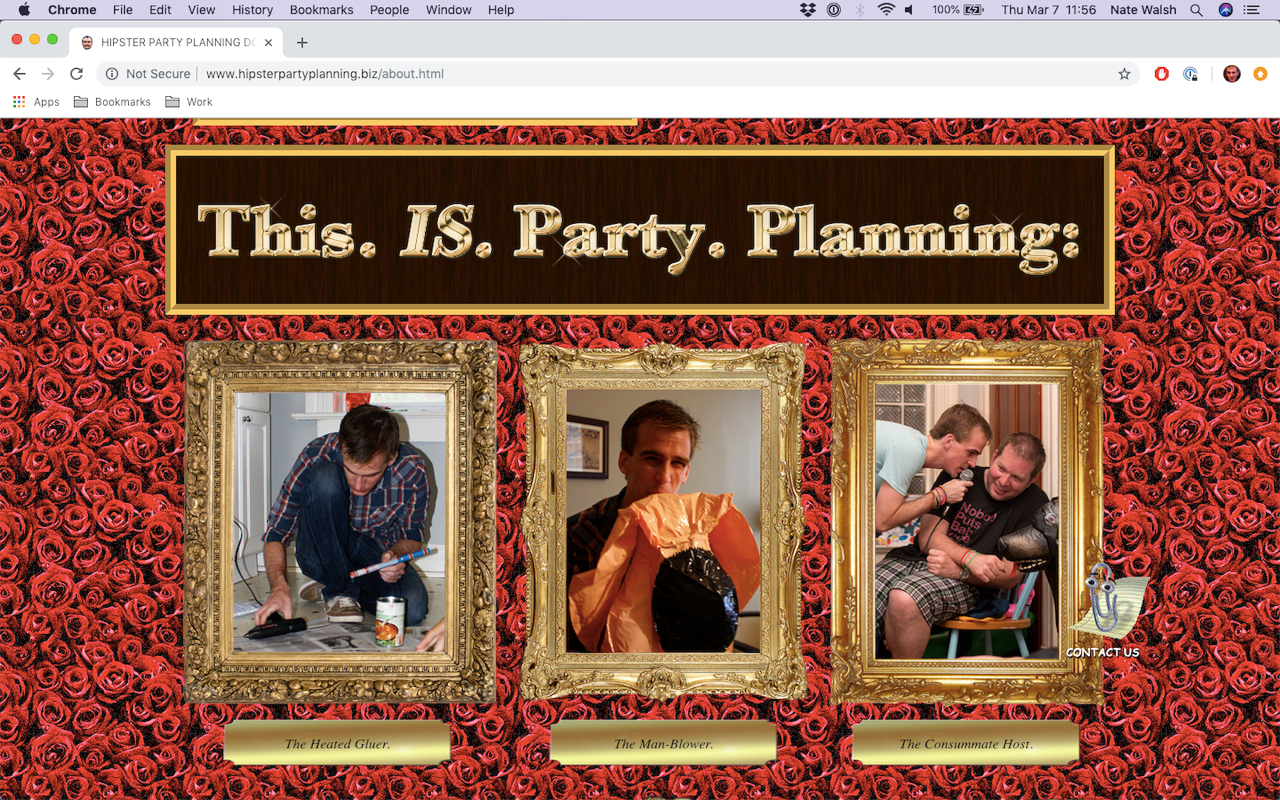 You can add "consummate salesman" to my list of roles.