49ers fans are called "the Faithful," so we wrapped the entire campaign around the idea of "Faithful DNA."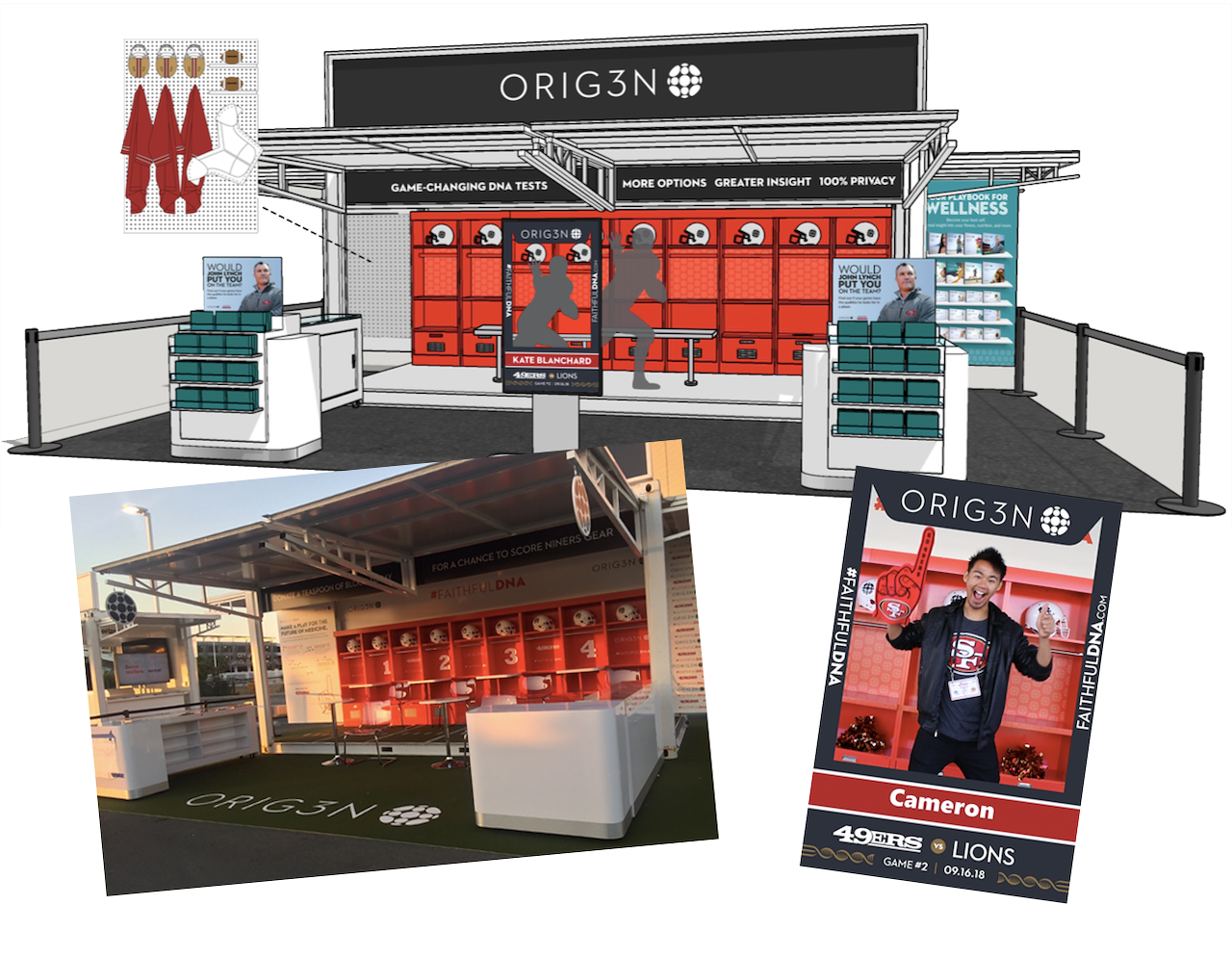 The partnership initially started with a booth outside the 49ers stadium, where fans could try and buy DNA tests, take their own trading card photos, and get fun swag like custom Orig3n eye blacks.
Sorry there's no preview, but this is a video about the early stages of the 49ers partnership.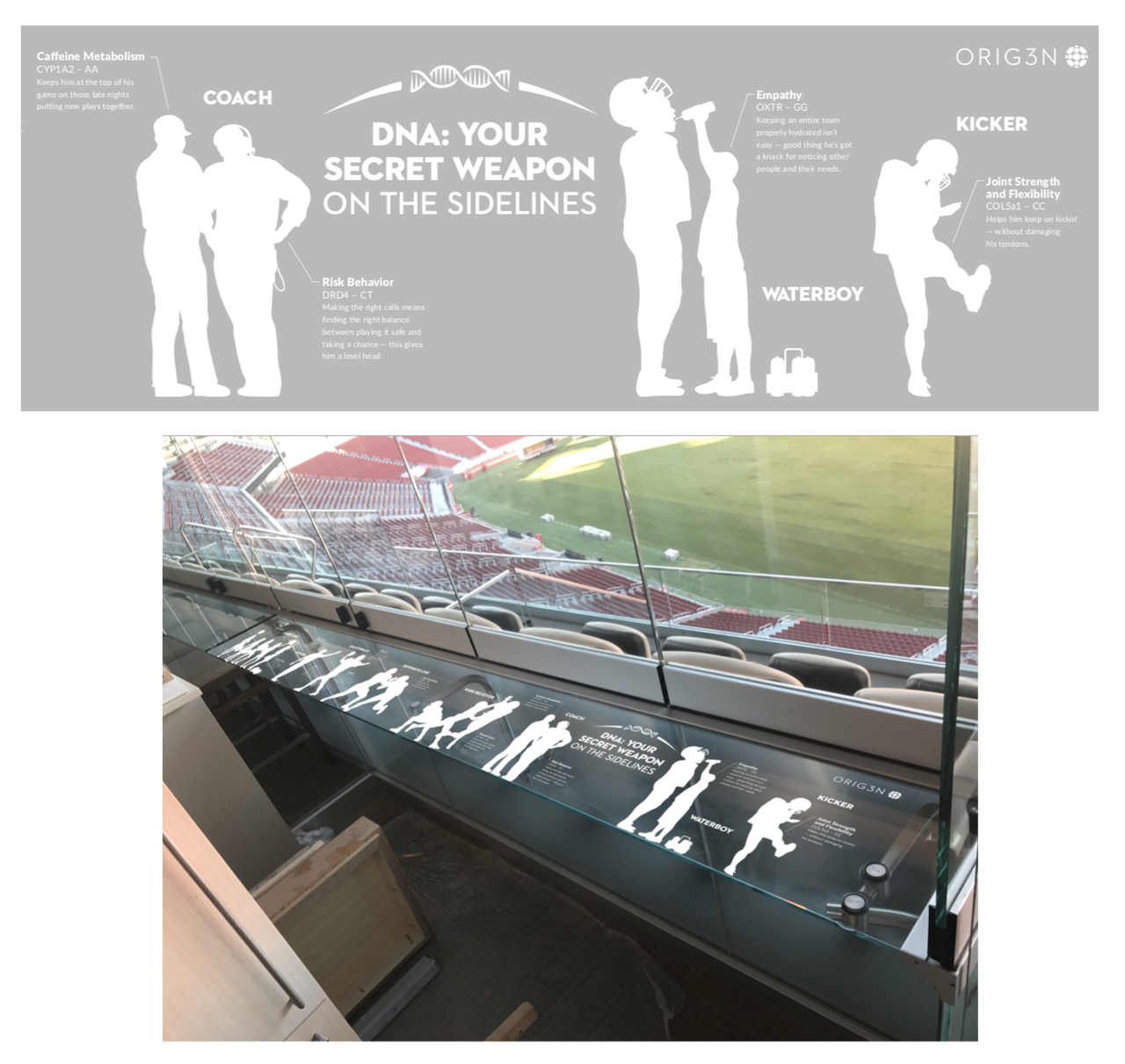 As the campaign continued to expand, we started to introduce Orig3n into the stadium – like in this box suite.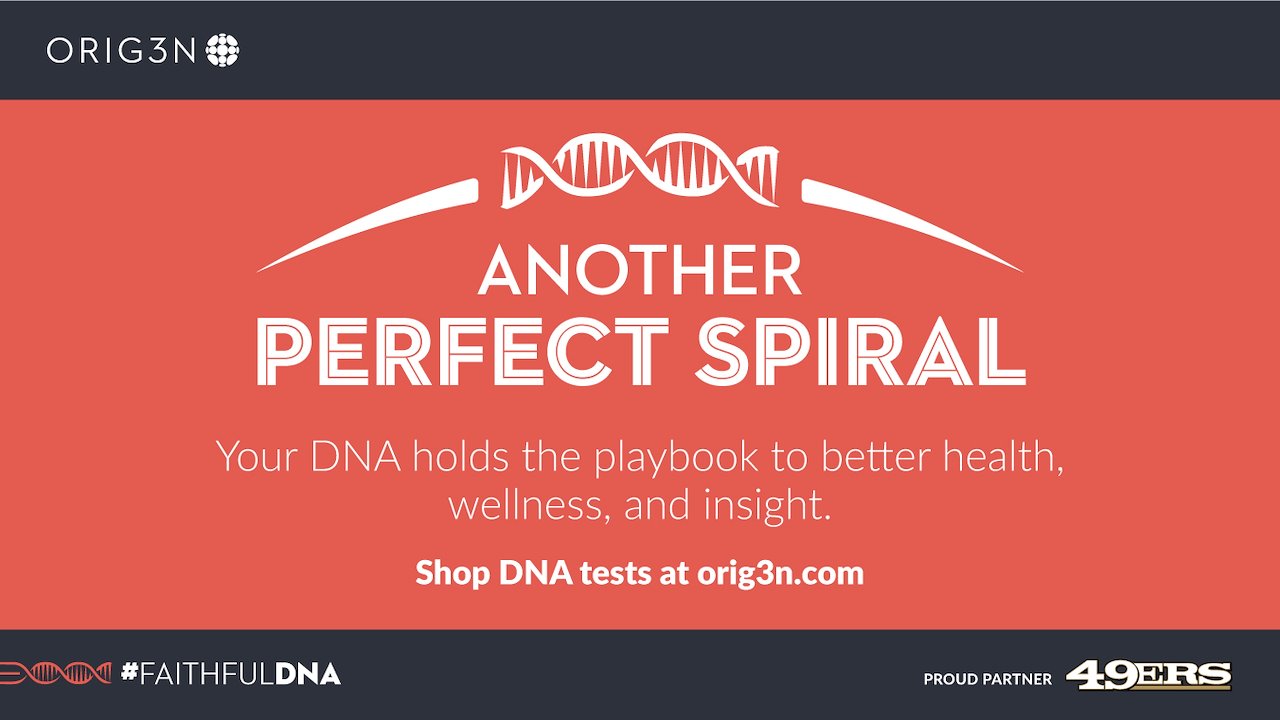 We also began to advertise in-stadium, on the Jumbotron (which has always been a dream of mine).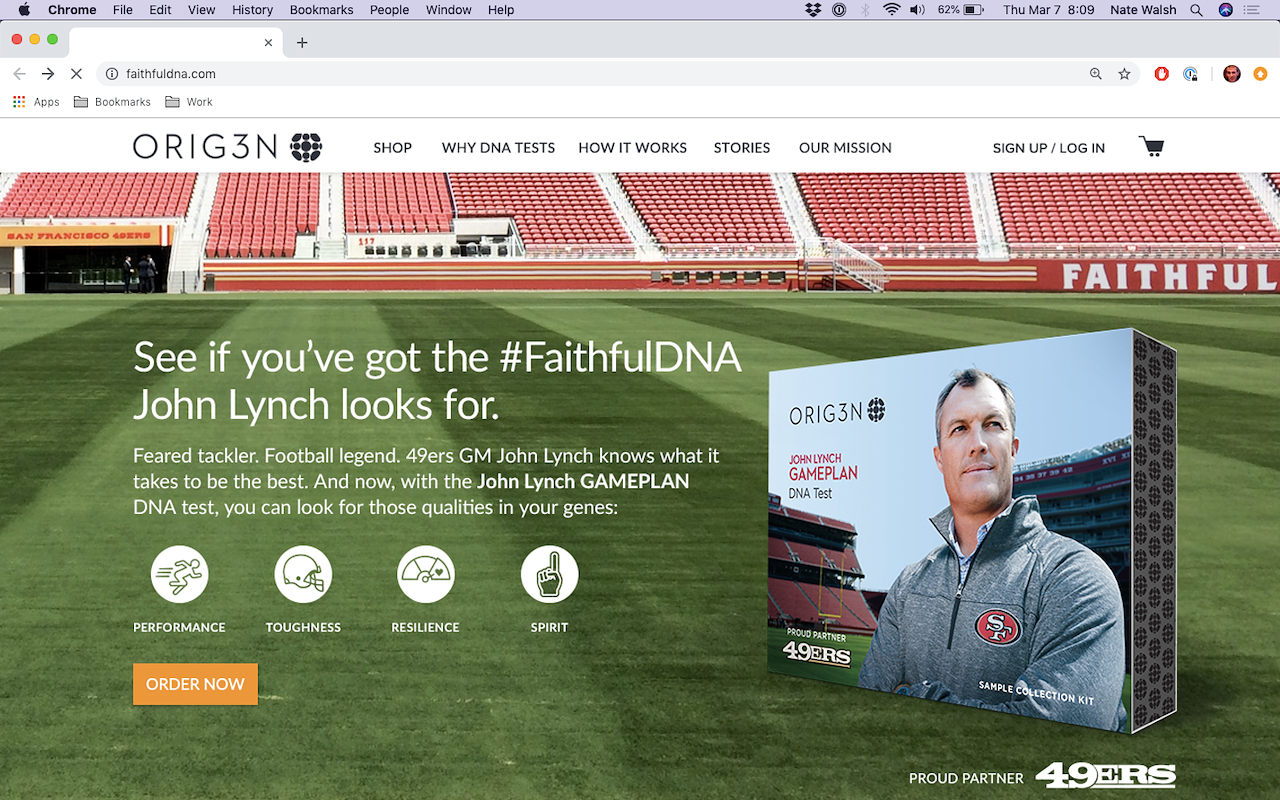 From there, we helped launch a new DNA test – including packaging, a landing page, and print and banner ads – centered around football legend John Lynch.
Again, sorry no preview, but here's a video spot we made to promote the John Lynch 49ers DNA test.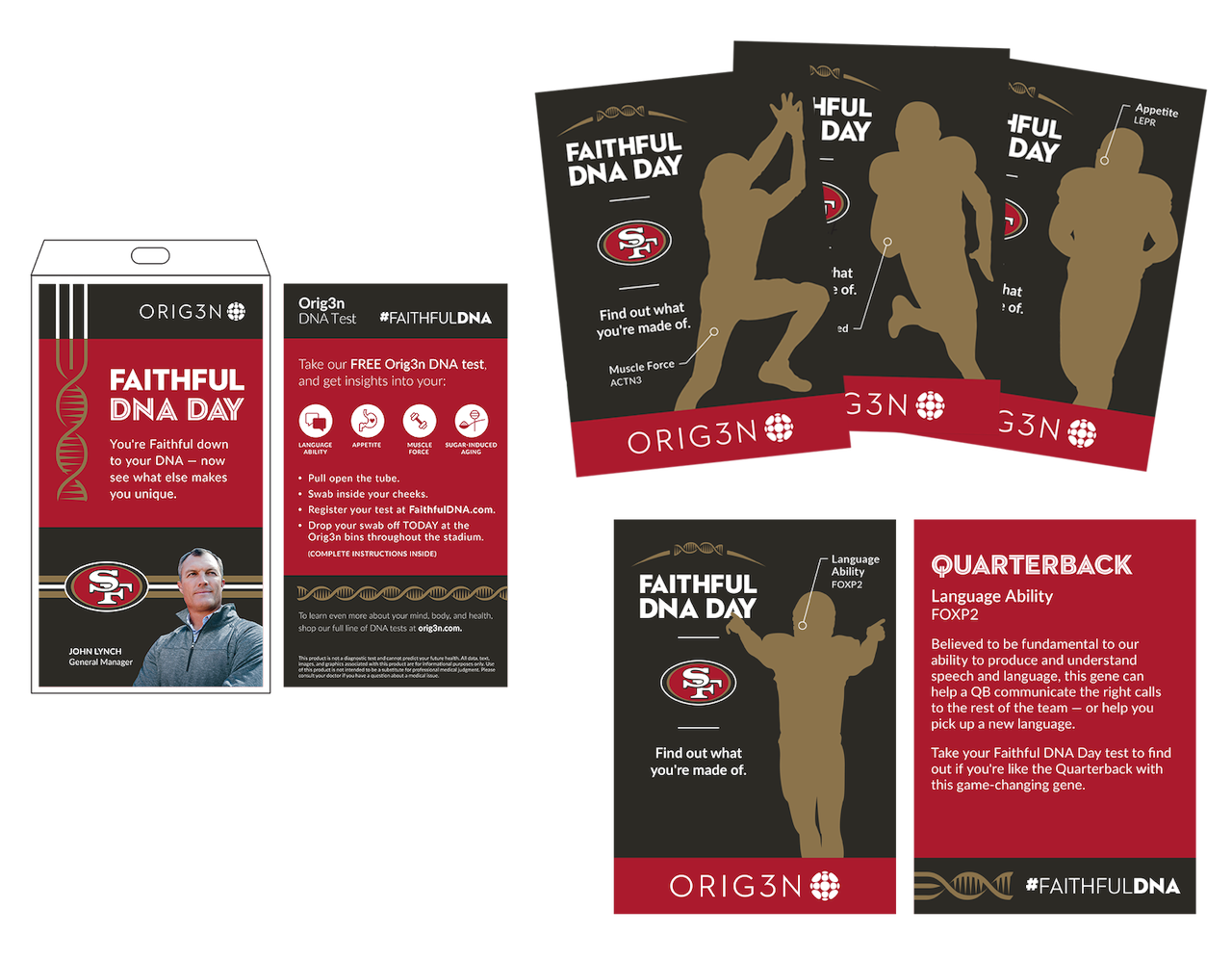 Eventually, we even helped put together "DNA Day" at a 49ers home game, with every fan receiving a lanyard with a sample DNA test and a gene-focused football card.
"DNA Day" Jumbotron instructions from 49ers GM John Lynch.